FLAT 50% OFF ON EVERY ORDER
Use "Flat50" as your promo code during checkout
The global leading agency for CIPD assistance
We are your fantasy! We provide you all the CIPD assistance you need to ace your result
Where work of experts begins
Get your professional assignment assistance by CIPD experts
CIPD Level 3
We provide professional assistance in CIPD level 3 which is the foundation level in Learning and Development and Human Resource Practice which is applicable for those who seek a career in L&D and HRM
CIPD Level 5
We provide professional help in level 5 is the intermediate level in L&D management and HR management which is relevant to those who seek a career in L&D or HR or for those who wants to enhance their skills
CIPD Level 7
We provide professional assistance in CIPD level 7 which is the advanced level in L&D management and HR management strategies and approaches, beneficial for those who seek advanced skills in L&D or HR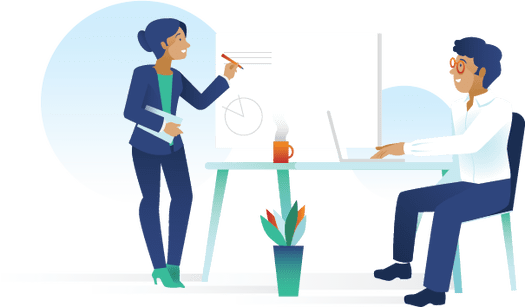 About Us
A platform where all your requirements of CIPD assignments are fulfilled, we ensure that we provide our customers with their desired services where they get the work of excellence. Our objective is to provide professional assistance to all CIPD students with their unit assignments of CIPD levels. You can order us to do your assignment as per your requirements or Buy our standard unit assignments. We have hired experts and professionals writers from all across the U.K for your assistance. To get further details about cipdhelp.com, go to about us page.
Our Features
Have a look at fully transparent features of our CIPD Assignment Help which are essential to compile your assignments successfully. These are likewise, the core reasons why you should opt for our writing services. It is essential to offer all the following features so that our customers can gain benefits that no other online companies are offering.
Finest quality of work
We do not settle for low quality. Our writers are strictly instructed to follow the Quality Assurance policy. Our team double-checks the order before the delivery.
Professional writers
Our writers are professionals and Experts of CIPD levels. As we are aware of the complexity of CIPD units, we choose our writers among the best of best across the UK.
Delivery on time
We are known as the best writing assistance across the UK because we value the time. We ensure that we deliver the work within the provided deadlines.
Plagiarism-free work
With the help of professional writers, the work we provide is 100% plagiarism-free, for our customer's optimum satisfaction we also provide a Turnitin report.
Customer's satisfaction
Customer satisfaction is our top priority. We make certain that our customers are satisfied with us. We provide unlimited (Valid) revisions until our customers are fully satisfied.
Customer care
We provide the friendliest Customer Support Team who is 24/7 open for customer's queries and convenience. In case of changes in order, customers can always contact.
Order receiving
Our team receives an order and note down customer's requirements then our team allocates the order to the best suitable writer as per customer's requirements.
Order process
Once our writers receive an order they start working on it right away. They make sure that the work provided is of the best quality before submitting the order to the managing team our writers ensure that all customers' requirements are fulfilled.
Order Delivery
After the assignment is submitted to our team our manager double-checks the order to make certain that, the quality has not been compromised. After the final evaluation order is delivered to the customer within the deadline.
Offered Subjects
CIPD Level 3 Foundation Diploma in Human Resource Practice
CIPD level 3 foundation award in human resource essentials
CIPD level 3 foundation certificate in human resources practice
CIPD level 3 foundation certificate in learning and development
CIPD level 3 foundation diploma in learning and development practice
CIPD Level 3 Certificate Human Resource Practice
CIPD Level 3 Diploma Human Resource Practice
CIPD Level 3 HR Management | Foundation Award
CIPD Level 3 Understanding Organisations and the Role of HR | Foundation Award
CIPD Level 3 HR | Resourcing Talent | Foundation Award
CIPD Level 3 HR | Supporting Change within Organisations | Foundation Award
CIPD Level 3 Award HR | Supporting Good Practice in Performance & Reward Management |
CIPD Level 3 Foundation Diploma in Learning & Development (Online Learning)
CIPD Level 3 HR | Developing Yourself as an Effective HR Practitioner | Foundation Award
CIPD Level 3 Foundation Diploma in Learning & Development (Distance Learning)
---
CIPD level 5 intermediate award in human resources
CIPD level 5 intermediate certificate in human resource management
CIPD level 5 intermediate certificate in learning and development
CIPD level 5 intermediate diploma in human resource management
CIPD level 5 intermediate diploma in applied human resources
CIPD level 5 intermediate diploma in learning and development
CIPD Level 5 HR | Human Resources Reward Management | Intermediate Award
CIPD Level 5 Intermediate HR Certificate - Online Course
CIPD Level 5 HR Management and Co-ordination | Intermediate Award
CIPD Level 5 HR Resourcing and Talent Planning | Intermediate Award
CIPD Level 5 In Learning & Development (L&D)
CIPD Level 5 HR Employment Law | Intermediate Award
CIPD Level 5 Intermediate Certificate in HR Management (Classroom based)
CIPD Level 5 Intermediate Certificate in L&D (Learning and Development)
CIPD Level 5 Intermediate Diploma in Learning and Development 5 (Classroom based)
---
CIPD level 7 advanced award in human resources
CIPD level 7 advanced certificate in human resources
CIPD level 7 advanced diploma in human resource management
CIPD Level 7 advanced diploma in human resource development
CIPD Level 7 HR Employment Law | Advanced Award
CIPD Level 7 Advanced Certificate in HR Management | HR
CIPD Level 7 HR Managing Employment Relations | Advanced Award
CIPD Level 7 HR Learning and Talent Development | Advanced Award
HRM CIPD Level 7 Advanced Award | Investigating a Business Issue from an HR Prespective
CIPD Level 7 HR Resourcing and Talent Management | Advanced Award
CIPD Level 7 HR Reward Management | Advanced Award
CIPD Level 7 Award in Employment Law
CIPD Level 7 in Leadership & Management Development
CIPD Level 7 Advanced Certificate in HR (Classroom based)
CIPD Level 7 Advanced Diploma in HR Management (Classroom based)
CIPD Level 7 Fast Track Advanced Certificate in HR